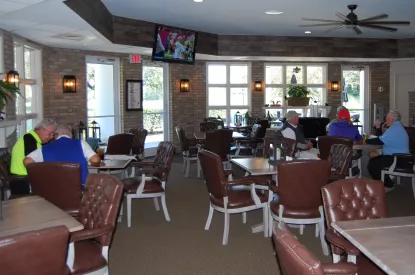 Crowfield Bar & Grill expands hours for full menu

Aug 20 2018
The Crowfield Bar and Grill -- located in the clubhouse at Crowfield Golf Club -- is expanding the hours it will offer a full menu. The popular eatery will now be offer a full menu on Wednesday through Saturday from 11 a.m. to 8 p.m. The new hours take effect this Wednesday, Aug. 22.
See a Crowfield Bar & Grill Menu. The Wednesday-Saturday hours will remain the same unless the Golf Club is hosting a tournament. 
Crowfield Golf Club is open to the public, and the Bar & Grill is open to golfers and non-golfers alike. The Club is located at 300 Hamlet Circle in Goose Creek. For more information call (843) 764-4618.
« Back to News