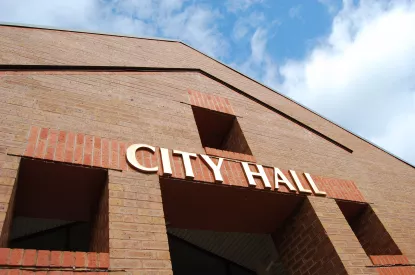 Company sought to conduct Compensation Study

Mar 1 2017
The City of Goose Creek is requesting proposals from qualified companies to conduct a comprehensive Classification/Compensation Study.
To be considered, all proposals must be received by Human Resources Director Joellyn Robbins at PO Drawer 1768, Goose Creek, South Carolina, 29445 by 2 p.m. on Friday, March 31, 2017. Proposals may also be hand delivered to 519 N. Goose Creek Blvd., Goose Creek, SC, 29445.
The City reserves the right to reject any or all proposals submitted. The City Administrator and Human Resources Director will evaluate proposals submitted.
During the evaluation process, the City reserves the right to request additional information or clarification from proposers and to allow corrections of errors or omissions.  At the discretion of the City, companies submitting proposals may be requested to make oral presentations as part of the evaluation process.
The City reserves the right to retain all proposals submitted and to use any information in a proposal regardless of whether that proposal is selected.  Submission of a proposal indicates acceptance by the company of the conditions contained in this request for proposals, unless clearly and specifically noted in the proposal submitted and confirmed in the contract between the City and the company selected.
It is anticipated the selection of a company will be completed by Wednesday, April 12, 2017. Following notification of the selected company, it is expected the work will begin by Monday, May 1, 2017 and be completed by Monday, July 31, 2017.  
There is no expressed or implied obligation for the City to reimburse responding companies for any expenses incurred in preparing proposals or presentations if required in response to this request.
For more information call (843) 797-6220, ext. 1138. View the RFP.
« Back to News