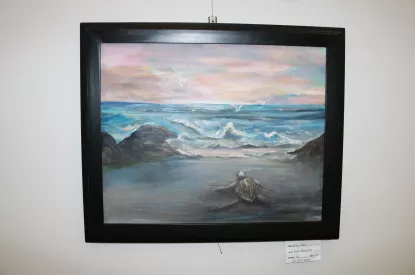 Community Center showcases local art

Jul 6 2018
Each month, local art can be found on the walls of the Goose Creek Community Center. For July, the featured artists are Belle Anderson and Leena Karambelkar, whose works are on display throughout the month.
Belle Anderson is an award-winning, self-taught Goose Creek artist, and an exhibiting member of several Artist Guilds. She enjoys painting Lowcountry scenery.
Many of Leena Karambelkar's paintings focus on nature. "For me, painting is a journey through known and unknown pathways leading to a beautiful destination of aesthetic pleasure," she said.
The public is welcome to drop by the Community Center, at the Michael J. Heitzler Recreation Complex, to view the artwork.
« Back to News