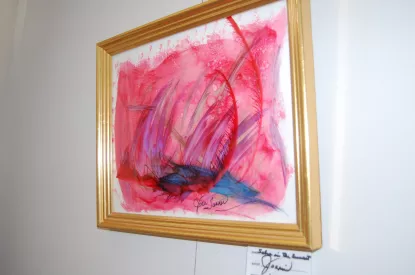 Community Center hosts local artwork

Mar 6 2017
Have you noticed the artwork on display at the Goose Creek Community Center?
Area artists are featured throughout the year, and their artwork hangs on the center's inside wall. This month, the paintings on display were provided by Respite Care Charleston, which is the Center's "Artist of the Month" for March.
« Back to News