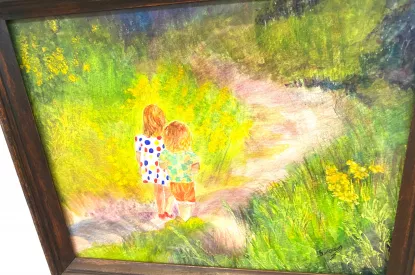 Community Center features talented local artist

Dec 21 2020
Several paintings by Goose Creek's Sue Selvey – Goose Creek Recreation's Artist of the Month for December – are on display and available for purchase at the Community Center this month.
Born and raised in West Virginia, Sue has lived at Crowfield Plantation since 1990. She is a member of the Berkeley Artist Guild and Goose Creek Artist Guild, and works in the mediums of watercolors, pastels, oils and alcohol inks. Everyone is invited to check out her work, which is on public display near the Community Center entrance.
Learn more about this talented local artist.
« Back to News