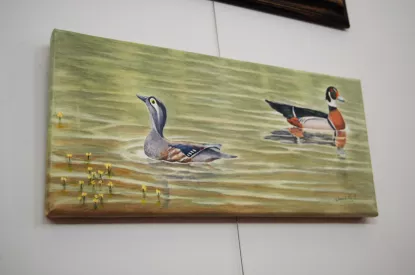 Community Center celebrates local art

Nov 28 2017
Each month, the Goose Creek Community Center spotlights the talented local art community.
In November, the works of Deborah King Scherer of DKS Studio were celebrated. A member of the Summerville Artist Guild, Scherer is inspired by the life around her, and has won numerous awards for her work.
The Summerville Artist Guild has been supporting local artists for 40 years, and produces paintings from a wide variety of mediums. To learn more, visit www.summervilleartistguild.com.
« Back to News