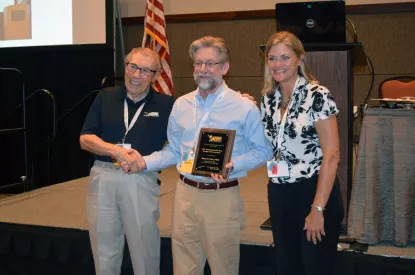 City's Public Works Director named state's best

Jul 19 2017
Congratulations are in order for City of Goose Creek Department of Public Works Director Steve Price.
Last week, Steve was named the 2017 Outstanding Public Works Manager of the Year by the South Carolina American Public Works Association. The APWA's South Carolina chapter held its annual conference in Charleston.
Steve is responsible for all aspects of the city's public works services. This includes managing the city's Water, Sanitation, Maintenance, and Garage Divisions; property maintenance Code Enforcement; and Public Works Engineering/Geographic Information Systems. 
« Back to News