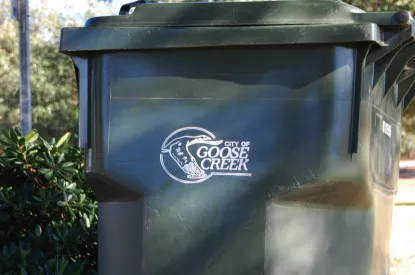 City offices to remain open Thursday; trash pick-up will continue as usual

Oct 10 2018
Update: All City of Goose Creek offices will be open tomorrow (Thursday, Oct. 11) for normal business hours.
City of Goose Creek trash pick-up will take place as usual on Thursday. If the weather is unsafe in the morning, we may delay the start of pick-up, but it will take place. As long as the Berkeley Landfill remains open, we plan on having a normal schedule for Friday as well.
Saturday's Fall Festival will take place as scheduled, from 10 a.m. to 3 p.m. at the Municipal Center. Depending on the amount of rain we receive, parking may be limited.
Please use extreme caution tonight and tomorrow as potential tropical storm conditions enter the Lowcountry.
« Back to News