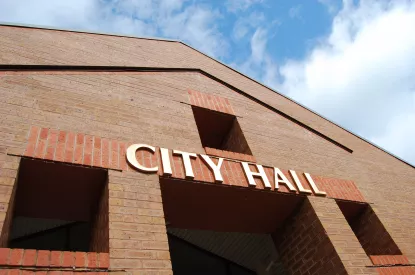 City offices to close Monday and Tuesday; meeting, event cancellations announced

Sep 8 2017
Goose Creek City offices, including Municipal Court, will be closed on Monday and Tuesday (Sept. 11 and 12) due to Hurricane Irma.
The Goose Creek Community Center and Crowfield Golf Club will be closed from Sunday through Tuesday.  
The following events and meetings have been cancelled or postponed due to Hurricane Irma:
Goose Creek City Council's Sept. 12 meeting has been postponed until Tuesday, Sept. 19.
All scheduled bench trials and jury trials (all cases) on the dockets for Goose Creek Municipal Court will be canceled or continued, and notices will be sent to all parties with new court dates as soon as possible, for the week of Sept. 11 through Sept. 15.
South Carolina DMV Administrative Hearings held at the Goose Creek Municipal Court on Tuesday, Sept. 12 will be continued.
All jurors summoned for jury duty will not need to appear next week and will be sent a new letter when needed.
The Giant Goose Creek Yard Sale scheduled for Saturday has been postponed. The event will now take place on Saturday, Sept. 30.
Goose Creek's Zoning Board of Appeals meeting scheduled for Monday has been cancelled. The ZBA's next meeting is Oct. 4 at City Hall. The agenda items for Monday's meeting will be moved to Oct. 4.
Both the Goose Creek Recreation Commission Meeting and the Cultural Arts Commission meeting scheduled for Monday have been cancelled.
Goose Creek Recreation has announced the following cancellations:
The following Goose Creek Recreation classes and games have been cancelled:
Half Pints and Bright Beginnings Preschool, Friday, Monday and Tuesday;  Fitness Classes on Saturday and Monday;  all fall ball games, Sept. 11-14;  all football games, Sept. 9 and 11; and Middle School Volleyball on Sept. 8.
Check back for further cancellation announcements.
« Back to News