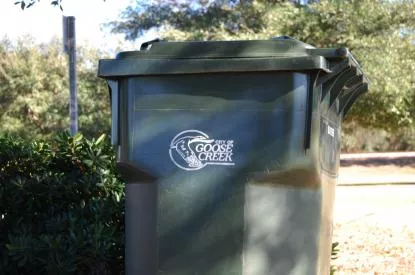 CITY OFFICES TO CLOSE FOR MARTIN LUTHER KING JR. HOLIDAY; TRASH PICK UP SCHEDULE SET

Jan 17 2020
All City of Goose Creek offices will be closed on Monday, Jan. 20, 2020 in observance of the Dr. Martin Luther King Jr. Holiday.
All trash scheduled to be collected on Monday, Jan. 20 will be collected on Tuesday, Jan. 21.
The rest of the week will be unchanged.
Sanitation schedule for the week of Jan. 20:
  Monday, Jan. 20 – Pick up will be Tuesday, Jan. 21
  Tuesday, Jan. 21 – Regular Tuesday Schedule 
  Wednesday, Jan. 22– Regular Wednesday Schedule
  Thursday, Jan. 23 – Regular Thursday Schedule
  Friday, Jan. 24– Regular Friday Schedule
« Back to News