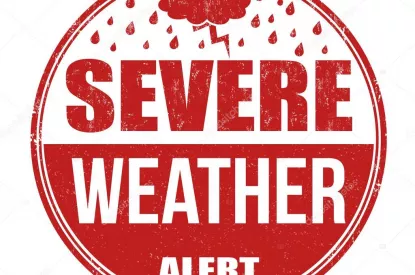 City offices to close at 1 p.m. March 18 as storm preparation continues

Mar 17 2021
March 18 UPDATE: All City of Goose Creek offices and facilities will close at 1 p.m. Thursday because of the possibility of severe weather in the state and region. This includes City Hall, Recreation, Municipal Court and Department of Public Works facilities and offices. City Fire and Police services will continue to operate as always. The City's Crowfield Golf Club golf course and driving range will close at 2 p.m. today; the golf club bar & grill will remain open from 11:30 a.m. to 7 p.m. All City offices will reopen on Friday for normal hours (8 a.m. to 5 p.m.). Any updates or changes to our plans will be posted here.
Thursday's Food Truck lunch at City Hall has been canceled.  
We recommend that residents use extreme caution today as conditions are expected to deteriorate beginning in the early afternoon hours, and follow the latest forecasts and developments on local media. 
Any storm-related hazards can be reported to the Goose Creek Police Department at 843-572-4300. Should storm damage occur, downed power lines should be reported to Berkeley Electric Cooperative at 888-253-4232, or Dominion Energy at 888-333-4465.
Here are tips for residents to remember:
Before the Storm: Fuel up your portable generator. Make sure you have enough supplies, batteries, and medications for 72 hours. Fuel up your vehicle. Pick up and store all loose items around your home. Pick up a small amount of actual money to have on hand. Charge your cell devices. Park your vehicle in your garage if you can.
During/Post Storm: Do not burn candles for lighting. Use devices that rely on batteries. Do not use portable generators in an enclosed space (for example a garage) or close to entry ways … they produce carbon monoxide and you cannot see or smell it. Stay indoors during the event. Try to monitor updates from the National Weather Service (pre storm and during it).  This includes watching updated radar information. Do not use chain saws if you're not trained to use them or do not have the proper safety equipment.
Visit FEMA ready.gov website for further information on preparedness.
***
City officials are closely monitoring weather forecasts for Thursday, March 18, which call for potentially severe weather across the state. 
Because the forecast includes potentially severe conditions especially in the afternoon and evening, the City's Department of Public Works will add an additional crew to Thursday's trash pick-up routes, in order to finish as quickly as possible. For residents whose trash pick-up is Thursday, please bring your empty roll cart in as soon as possible after pick-up is complete because of the expected potential for windy conditions. 
« Back to News