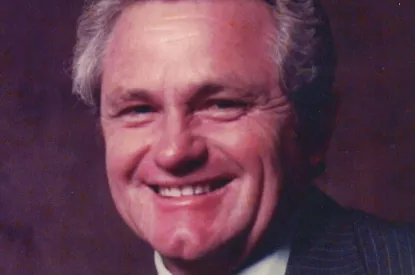 City mourns passing of John M. Bryant

Jul 23 2020
This week we mourn the death of John M. Bryant, a true leader in the history of Goose Creek. Mr. Bryant was a founding member of the Goose Creek Parks and Playgrounds (Recreation) Commission, and served as its chairman for many years.
"Mr. Bryant's contributions to our City cannot be overstated," Mayor Habib said. "His leadership laid the foundation for Goose Creek Recreation and all it would become. In many ways, felt by many people, Goose Creek was enriched by his service, shaped by his vision, uplifted by his actions, and left better than it was before. We are grateful for his life, and we are saddened by his passing."
Former Goose Creek Mayor Michael Heitzler called Mr. Bryant a strong advocate for the community.
"He was one of our early philosophical thinkers," Dr. Heitzler said. "What do we want for Goose Creek? For him, Recreation was always at the top of that list. He was an early part of the movement to develop a Recreation Commission that would later become part of the City."
Services for Mr. Bryant were held today. Visit https://www.russellfuneralchapel.net/obituary/John-M-Bryant to read more about his life.
« Back to News