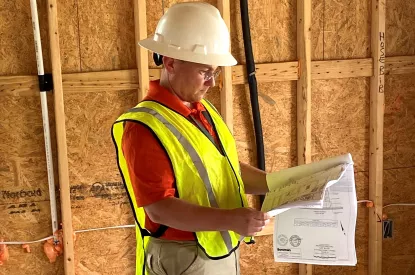 City inspector one of 15 nationally to earn coveted spot at conference

Jul 15 2022
Congratulations to City of Goose Creek Building Inspector Samuel Stratford, who has been selected to participate in the International Code Council's Shadow Program at the organization's annual conference. The conference takes place in Louisville, KY, in September.
Stratford was one of only two South Carolina inspectors to be chosen for this unique opportunity. He was selected by the International Code Council Board of Directors.
The program will allow Stratford to shadow a member of the board, observing how business is conducted throughout the conference. Only 15 people were selected nationally for the honor.
Congratulations, Samuel, and keep up the great work! 
« Back to News