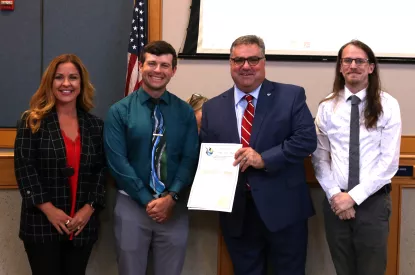 City honors Stratford band

Jun 14 2023
Mayor Habib has proclaimed that June 14, 2023, is Stratford High School Band Appreciation Day in Goose Creek. At the June 13 City Council meeting, the Mayor praised the SHS Band Program for its unprecedented success this school year, which is SHS's second year in 5A competition. In addition to a host of individual honors, the band earned its highest finish in school history, and the best ever-finish for a 5A school in Berkeley County. Big shout-out to Stratford Band Directors Joshua Artz and Gregory Priest for their excellent work.
Click here to read the proclamation.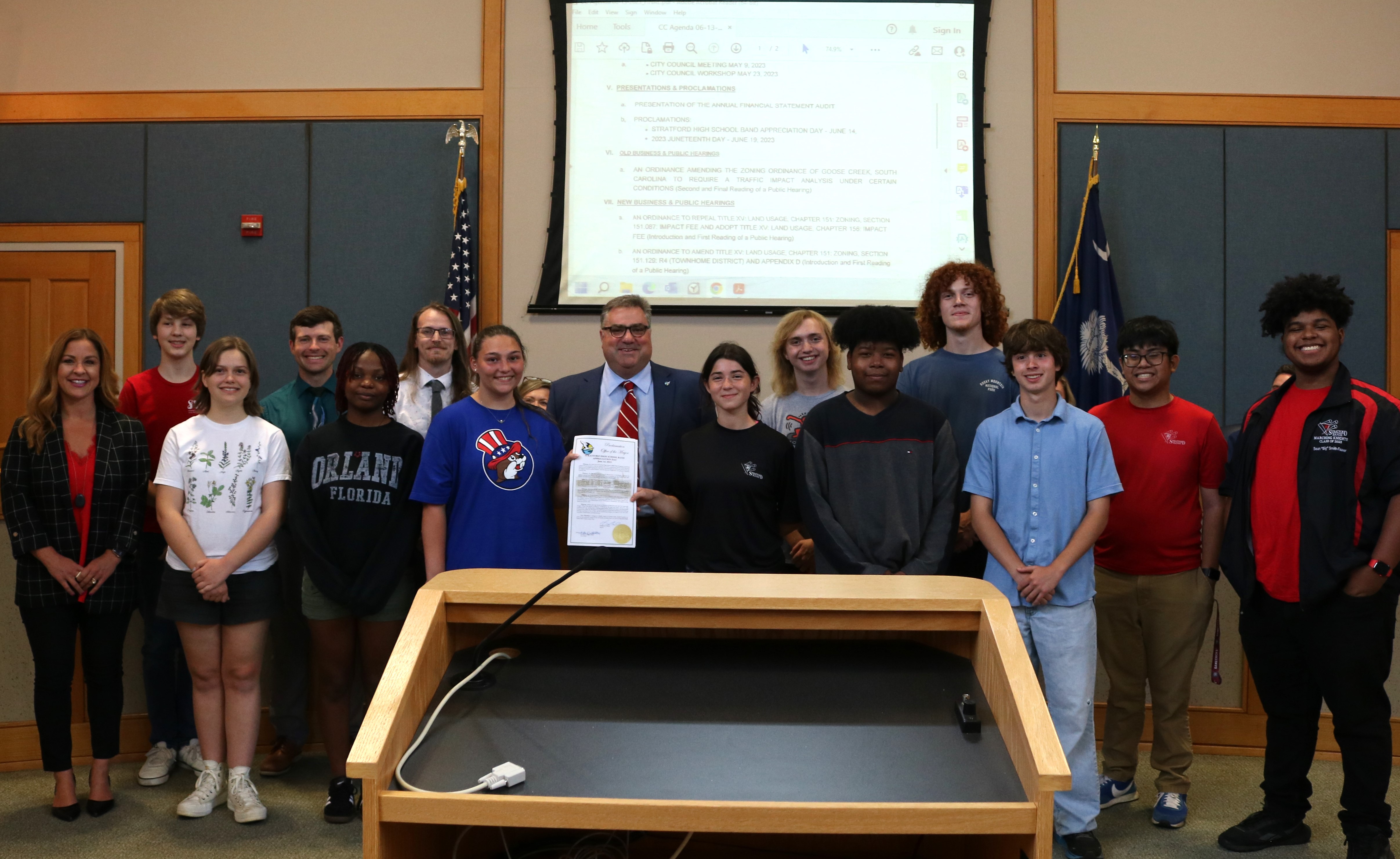 « Back to News