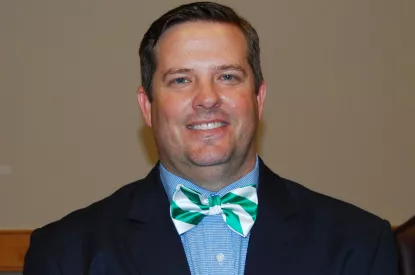 City Council chooses Condon for Mayor Pro Tem

May 8 2018
Goose Creek City Councilmember Kevin Condon was unanimously chosen to serve as Mayor Pro Tem for the next two years by his fellow Councilmembers at Tuesday's City Council meeting at City Hall.
Mayor Pro Tem Condon, whose first term on Council began in 2016, replaces Mark Phillips as Mayor Pro Tem. Mr. Phillips retired from City Council this year. 
A municipality's Mayor Pro Tempore assumes mayoral duties in the event the Mayor is unable to do so.
« Back to News