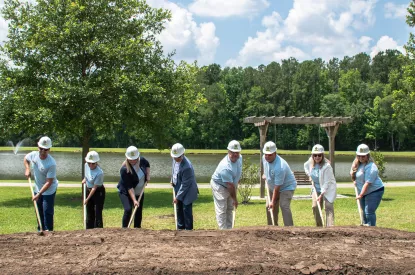 City breaks ground on Joseph S. Daning Amphitheater

May 30 2023
 
A new era in Goose Creek began on May 30, 2023, as a groundbreaking ceremony was held for an 800-seat amphitheater on the Municipal Center Campus.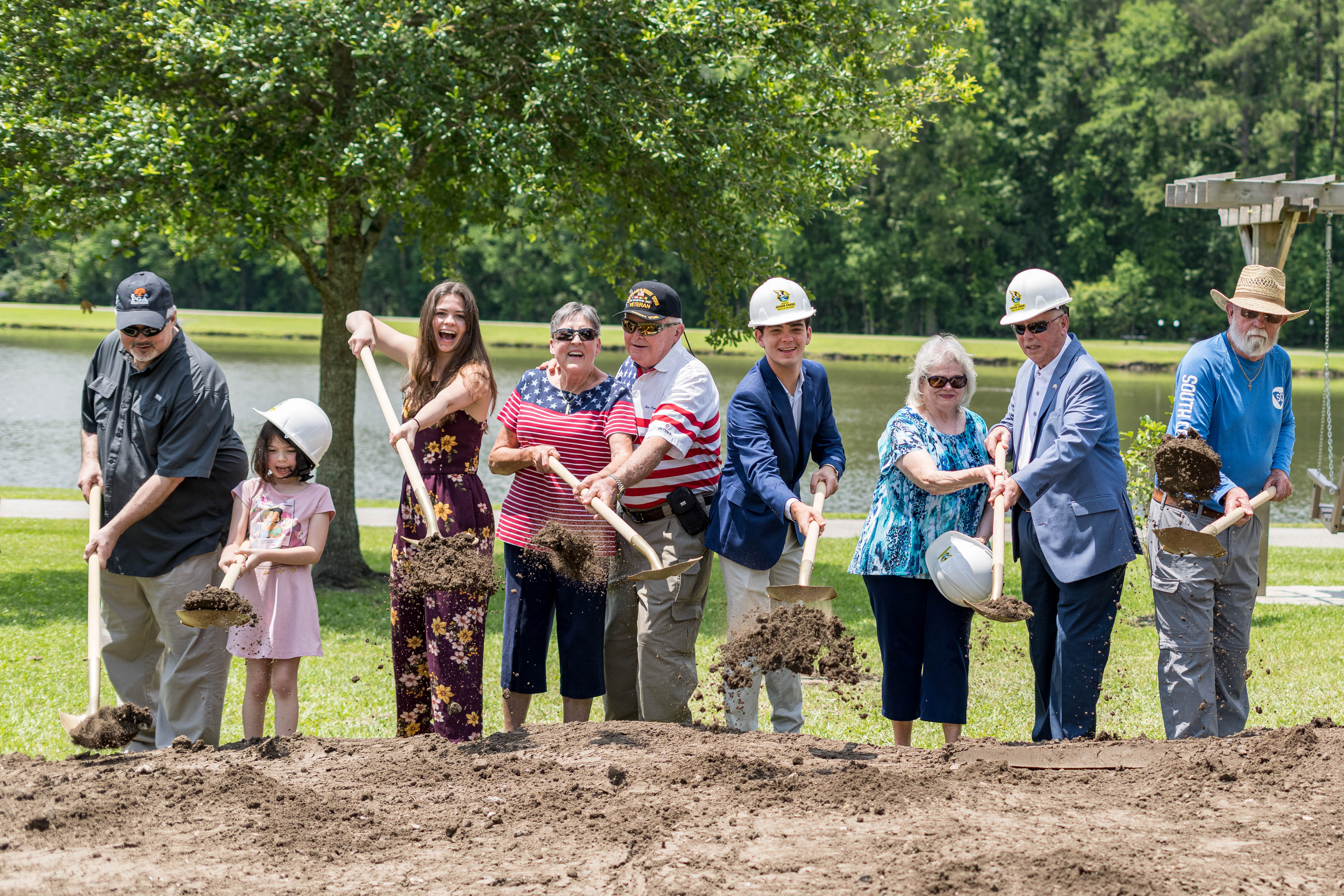 Construction on the Joseph S. Daning Amphitheater is expected to take a little over a year, with a 2024 opening date. 
The facility - named after beloved public servant, former City Councilmember and House of Representatives member Joe Daning - will usher in a new era for performance art in the City. From concerts to poetry readings, the Amphitheater will be a game-changer for Goose Creek and beyond.
"This amphitheater is going to redefine what it means to grow up in Goose Creek," Mayor Greg Habib told dozens of local leaders, City and County officials, and City officials at a May 30, 2023, groundbreaking. "'Meet me at the Daning' is a phrase that Goose Creek is going to hear a lot … it will be heard today, tomorrow and for decades and decades to come."
The structure will increase the quality and quantity of performance arts in the City. "The concerts, the live performances, the fellowship and fun, the excitement … this is how hometown memories are made," Mayor Habib said.
The Amphitheater will bear the name of former Goose Creek City Councilmember and S.C. House of Representatives member Joe Daning. "I defy anyone to name a truer, more good-hearted, more generous public servant," Mayor Habib said. "How lucky we are that this man calls Goose Creek his home."
The Amphitheater will be located at the lake behind City Hall, beside the City's Recreation Complex. It will be built by Trident Construction. The Middleton Group Architects and Baker Engineering LLC are also partners on the project.
The total cost of the amphitheater is just under $4 million. Rep. Daning played an instrumental role in securing $1.5 million in State funding for the project, the remainder of which is being paid for by ARPA funds. 
Rep. Daning has been a member of the S.C. House of Representatives since 2008, and is retiring from that body in January of 2023. He was a member of Goose Creek City Council from 1978 to 1986, and again from 1992 to 2008.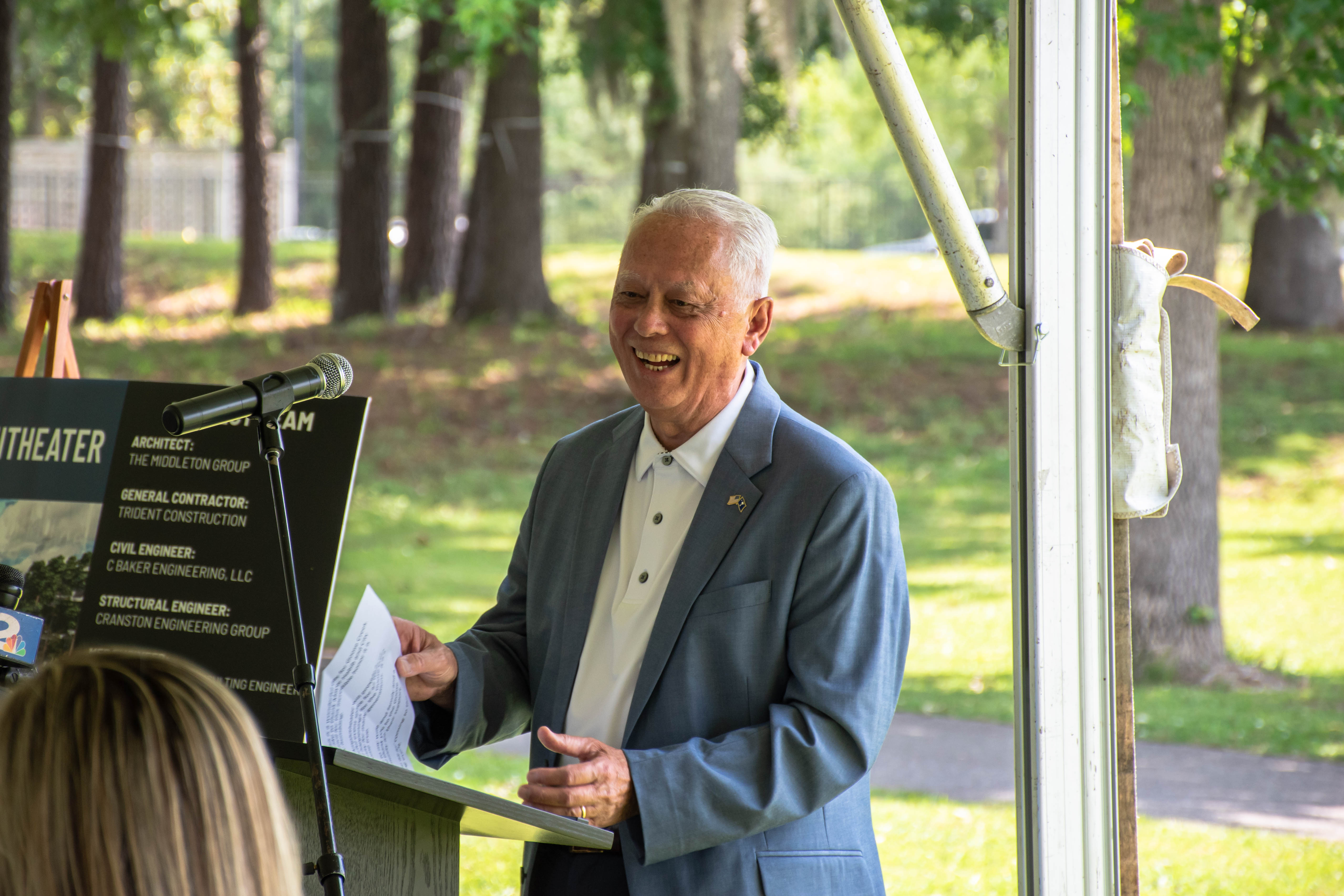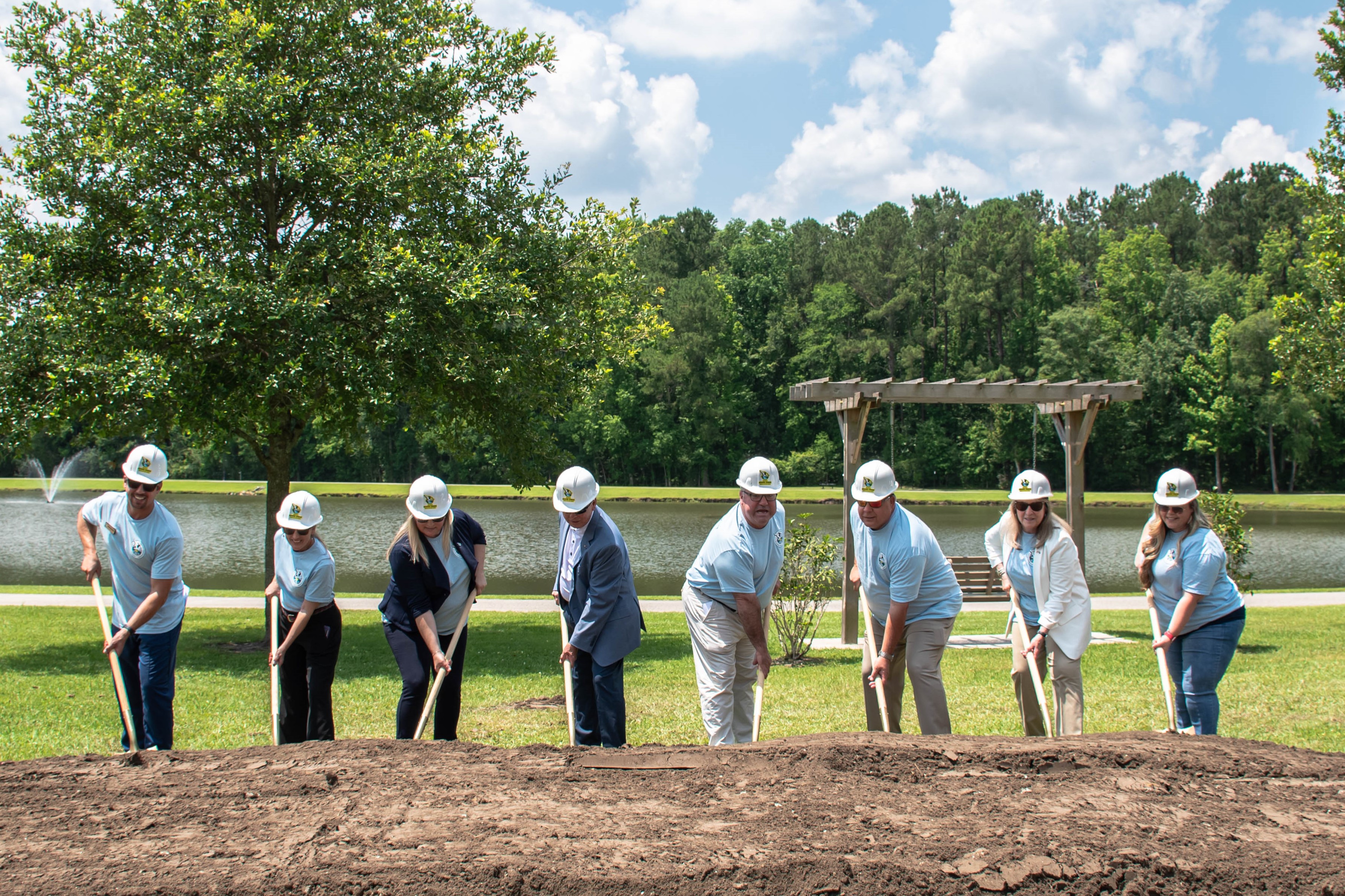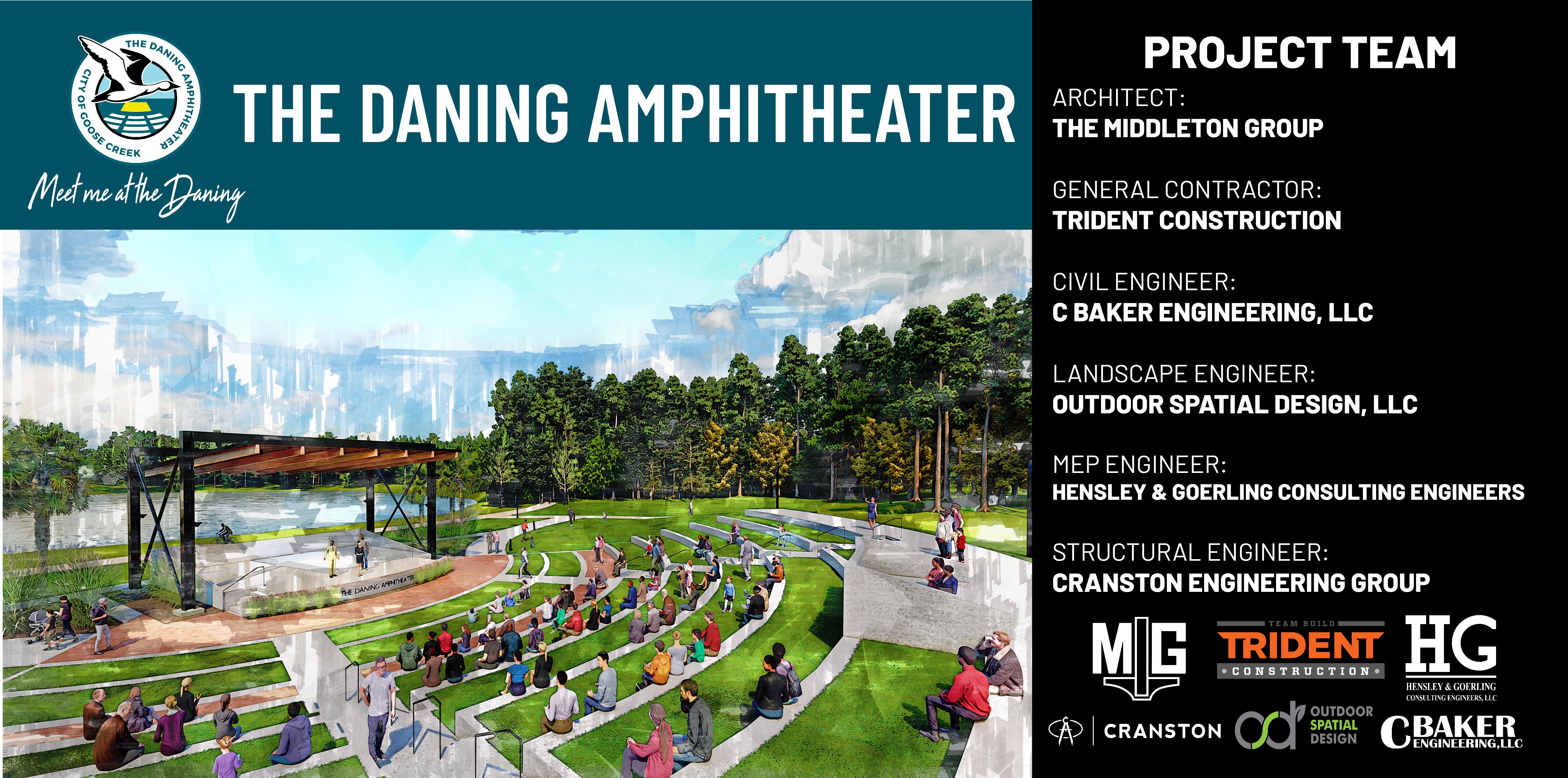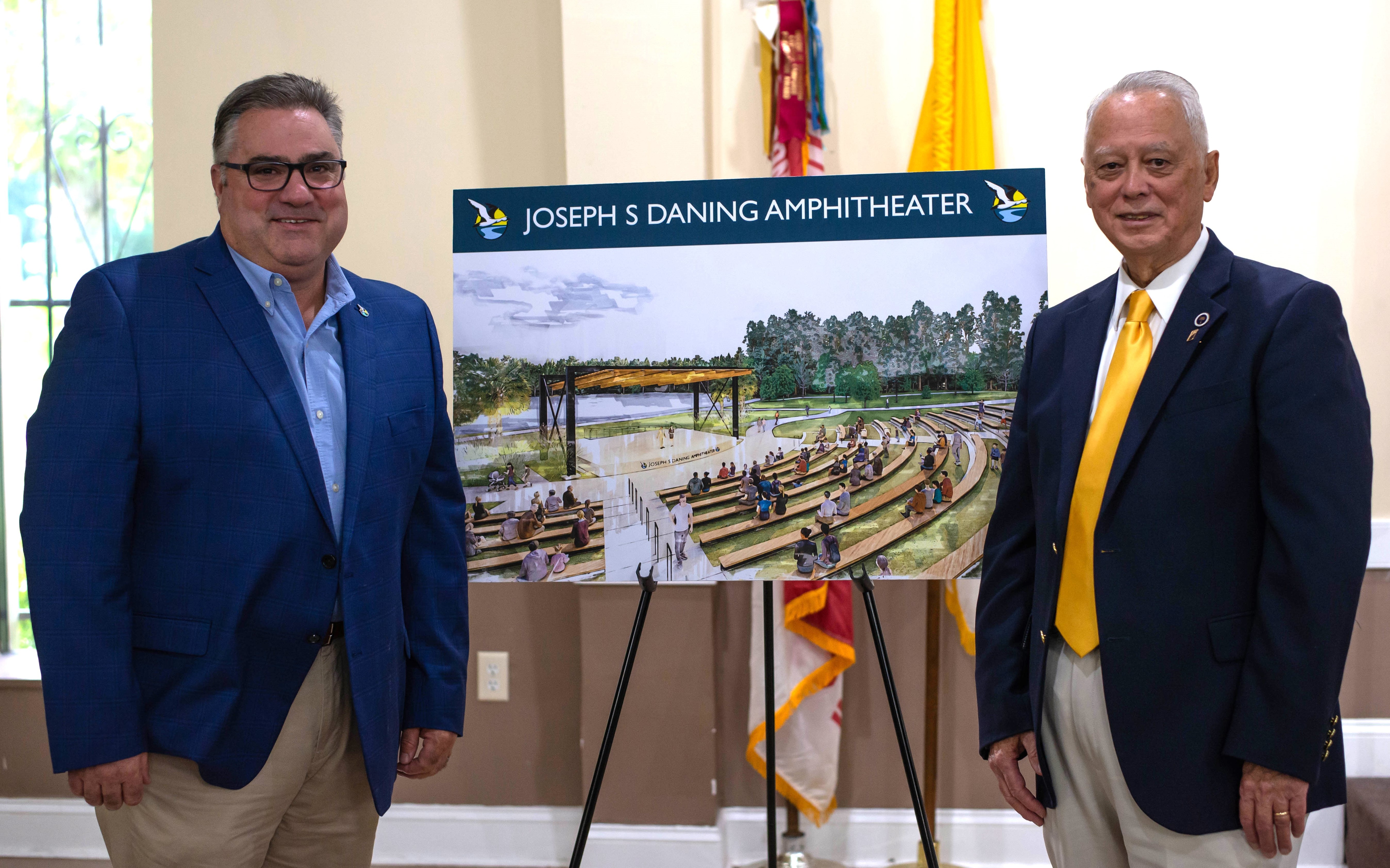 « Back to News