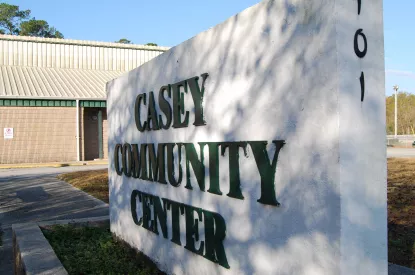 Casey Center hosts 50 vendors April 8

Apr 7 2017
Fifty vendors will be on hand Saturday morning, April 8, as the Giant Goose Creek Yard Sale is expected to draw a crowd.
The popular event is set for 8 a.m. to 12 p.m. at the Casey Community Center at 101 Old Moncks Corner Road in Goose Creek. There is no admission charge, and everyone is welcome to attend.
The sale is the first of three straight Saturday events in Goose Creek. Next week, on April 15, the Easter Rock Hunt will be held at Eubanks Park next door to the Casey Center. On April 22, the Goose Creek BBQ Festival takes center stage at the Municipal Center. Call (843) 569-4242 for more information.
« Back to News