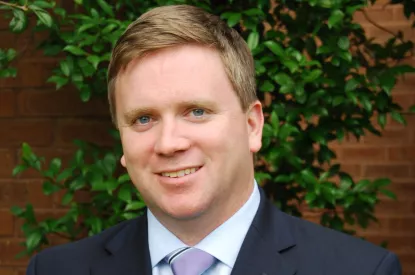 Broom named City Administrator 

Jun 15 2016
The City of Goose Creek will soon have a new City Administrator: Goose Creek City Council voted unanimously at its June 14 meeting to appoint Jake Broom to the position effective Aug. 2, 2016.
Broom, 31, will take the place of veteran City Administrator Dennis Harmon, who is retiring on Aug. 1 after 38 years on the job.
Council approved a four-year contract for Broom, who has served as Assistant Administrator since September 2015.
"I'm humbled that the mayor and city council have entrusted me with this incredible opportunity," Broom said. "I look forward to working with our outstanding staff to continue the positive momentum we have here in Goose Creek."
Harmon praised council's decision.
"Jake Broom is a highly qualified, professional city administrator with the necessary skill sets to take the City of Goose Creek to greater levels of achievement," Harmon said. "I have worked with Jake for the last 10 months and feel extremely confident that he will excel as the new City Administrator."
Goose Creek Mayor Michael Heitzler called the decision to hire Broom an easy one.
"We are looking forward to decades, not years, with Jake," Heitzler said. "We've had a chance to observe him under the microscope ... we've watched him interact with citizens and colleagues. The decision to ask Jake to stay on board with us as our City Administrator was unanimous."
Since his arrival in Goose Creek, Broom has been heavily involved in economic development.
Broom came to Goose Creek from the City of Forest Acres, where he was Assistant Administrator from 2011 to 2015. He was Assistant to the City Manager in Camden from 2009 to 2011. His experience also includes time as an intern at the Municipal Association and the City of Columbia, from 2007 to 2009.
Broom earned a Master's of Public Administration degree and a BA degree in Political Science from the University of South Carolina. He is a 2014 graduate of Leadership Columbia. He is active in the community, serving on the board for a number of civic groups including the Regional Transit Authority, Carolina Children's Home, and the South Carolina Municipal Insurance Trust.
Broom and his wife, Tiffany, reside in Goose Creek with their dogs, Franklin and Teddy.
« Back to News