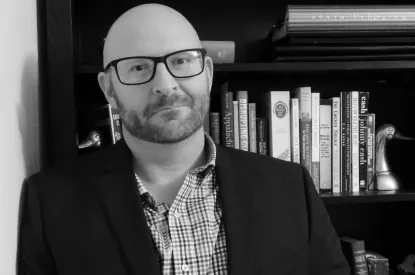 Brady selected for 'Forty Under 40' in 2019

Feb 21 2019
City of Goose Creek Economic Development Director Matt Brady has been selected as a 2019 Forty Under 40 winner by the Charleston Regional Business Journal. 
This year marks the 22nd anniversary of the Forty Under 40 awards. Honorees are nominated by members of the Charleston community.
Since 1998, this elite group has been comprised of people under 40 years of age who have excelled in the professional arena and in community involvement. A panel of judges determined who among the nominees would be named to the 2019 class of Forty Under 40.
Matt became the City's first Economic Development Director in 2017, and has quickly made his mark on Goose Creek's business landscape. His enthusiasm, creativity and standing in the greater Charleston community has helped put Goose Creek on the map for new, emerging and established businesses.
Goose Creek City Administrator Jake Broom said that Matt "embodies the energetic, positive spirit we strive for as an organization. Our city has made huge gains in terms of commercial activity and investment since Matt came on board, and I'm thrilled that all of his great work is being recognized."
Goose Creek Mayor Greg Habib called Matt a valuable part of the City's staff. "A lot of great things are happening in Goose Creek," the Mayor said. "Matt is a big reason why. We are both fortunate and proud to have Matt on our team."
This year's Forty Under 40 recipients will be honored at an event on Thursday, May 9, 2019, from 5:30 p.m. until 8:00 p.m. at Alhambra Hall in Mount Pleasant.  Reserve tickets for the May 9 event.
« Back to News