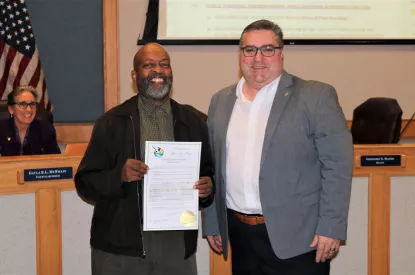 Black History Month proclaimed in Goose Creek

Feb 14 2020
Goose Creek Mayor Greg Habib officially proclaimed February 2020 as Black History Month in the City of Goose Creek at the Feb. 11 City Council meeting held at City Hall.
"February is Black History Month nationally, and we are excited to celebrate in Goose Creek," Mayor Habib said. "African American History is American History."
Kenneth Harris of the Goose Creek NAACP joined Mayor Habib for the proclamation reading.
« Back to News