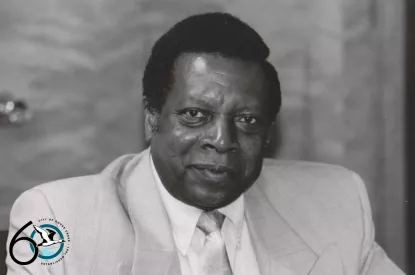 Black History Month in Goose Creek: John McCants

Feb 22 2021
Few leaders played a more significant role in Goose Creek's history than John McCants.
Mr. McCants, who passed away in 2017, was the first African-American to be elected to Goose Creek City Council, where he served from 1992 to 2016. His steady leadership on Council came during a time of transformation for the City and region.
His time in office was but one chapter of a life dedicated to serving others.
A U.S. Army Veteran, Mr. McCants spent decades as a liaison between low-income families and their local government. His many volunteer efforts included serving the United Methodist Relief Agency, Charleston Area Senior Citizens, and the Berkeley-Dorchester Economic Development Board. The John McCants Veterans Park, set to open later this year, will forever be a testament to his character and lifetime of service.
As the City celebrates both its 60th anniversary and Black History Month, we are grateful for everything John McCants did for Goose Creek. 
« Back to News