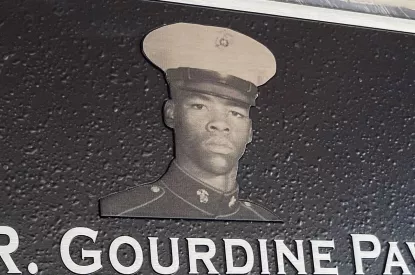 Black History Month 2022: Larry R. Gourdine

Feb 7 2022
We are continuing our celebration of Black History Month by remembering the legacy of PFC Larry Ronald Gourdine. Last week, the plaque bearing his name and image was installed on the Larry R. Gourdine Pavilion at our John McCants Veterans Park.
Born and raised in Goose Creek, PFC Gourdine volunteered for the United States Marine Corps in 1967. He graduated from Berkeley Training School followed by boot camp at Parris Island. After his training, he went to South Vietnam to serve in the Vietnam War. PFC Gourdine was only 19 years old when he was fatally wounded during the Tet Offensive attacks on March 3, 1968. He is the only known Goose Creek resident to die in action during the Vietnam War.
His legacy of sacrifice, resilience and bravery is an inspiration to his hometown. The Larry R. Gourdine Pavilion will forever remind us of what it means to be a hero.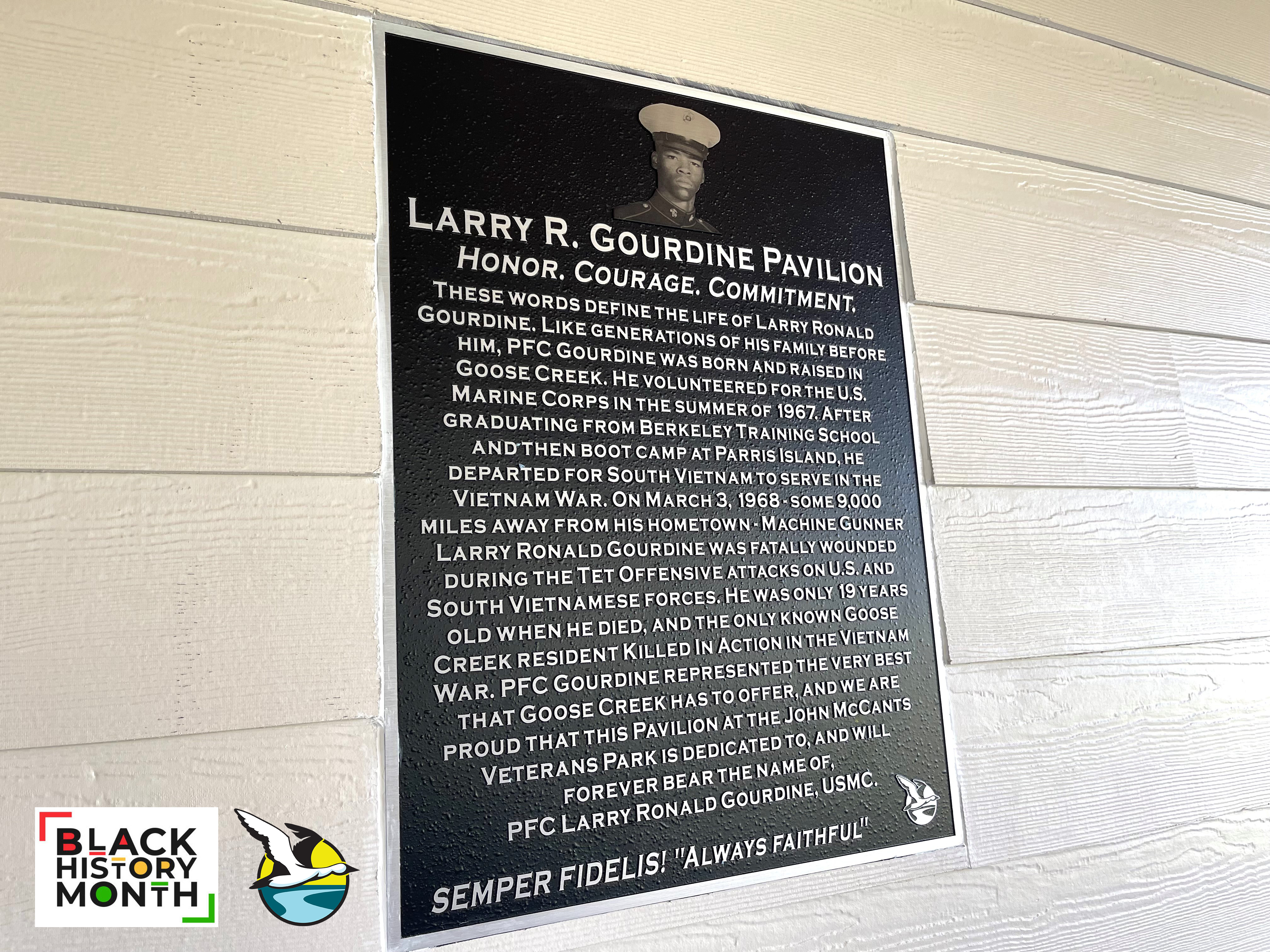 « Back to News