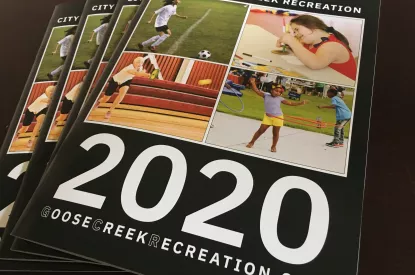 2020 Recreation Guide available for download or pickup

Feb 12 2020
A complete description and listing of Goose Creek Recreation's many exciting programs, activities and events can be found in the new 2020 Recreation Guide.
Copies are available to be picked up at the Recreation Complex. The guide can also be viewed or downloaded online.
The 41-page Recreation Guide includes descriptions of all Recreation activities, as well as a host of additional information. 
« Back to News