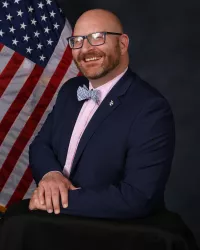 Matt Brady

Administration

Title: Economic Development Director

Phone: 843-797-6220 ext. 1125
City of Goose Creek Economic Development Director Matt Brady joined the city in March of 2017.
A South Carolina native, Matt arrived in Goose Creek with a decade of experience in regional utilities and local governments. He is the first person to hold the Economic Development Director position, which is dedicated solely to business development for the Goose Creek.
Matt holds an undergraduate degree from the University of South Carolina, as well as a Master of Public Administration.
« Back to Staff