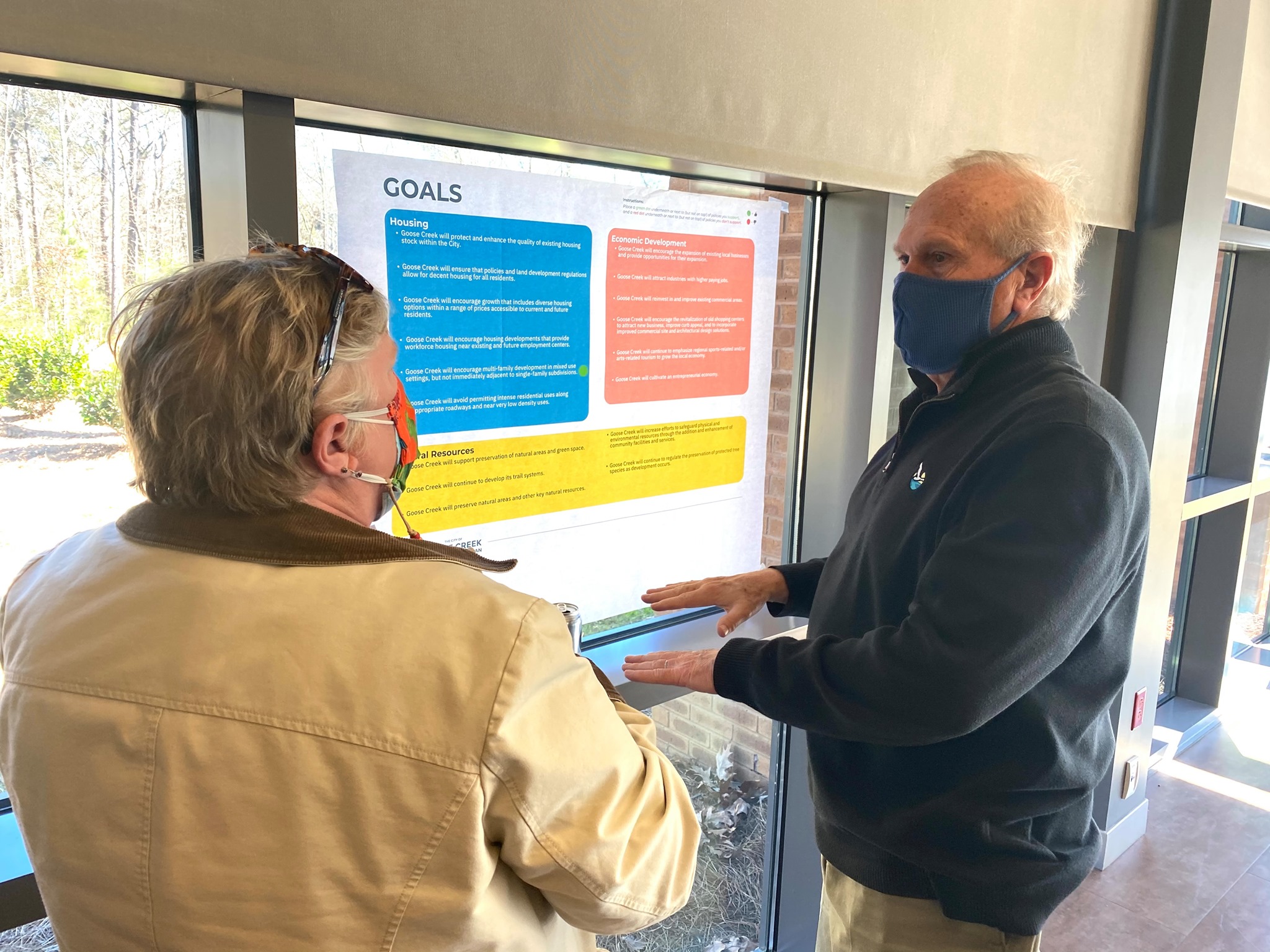 ***
We're almost done crafting the City's Comprehensive Plan update! Residents are invited to an open house from 2 to 7 p.m. on Wednesday, Feb. 3 at the Goose Creek Fire Department Headquarters Station (201 Button Hall Avenue). Drop in anytime between 2 and 7 p.m. to check out the draft Comprehensive Plan and give us your feedback. We'll be showing you goals and strategies, getting your input on priority investment opportunities, and showing you ideas for redevelopment. City staff and the consultants will be present to answer questions and hear your input. (Masks will be required per City mandate, and social distancing will be enforced).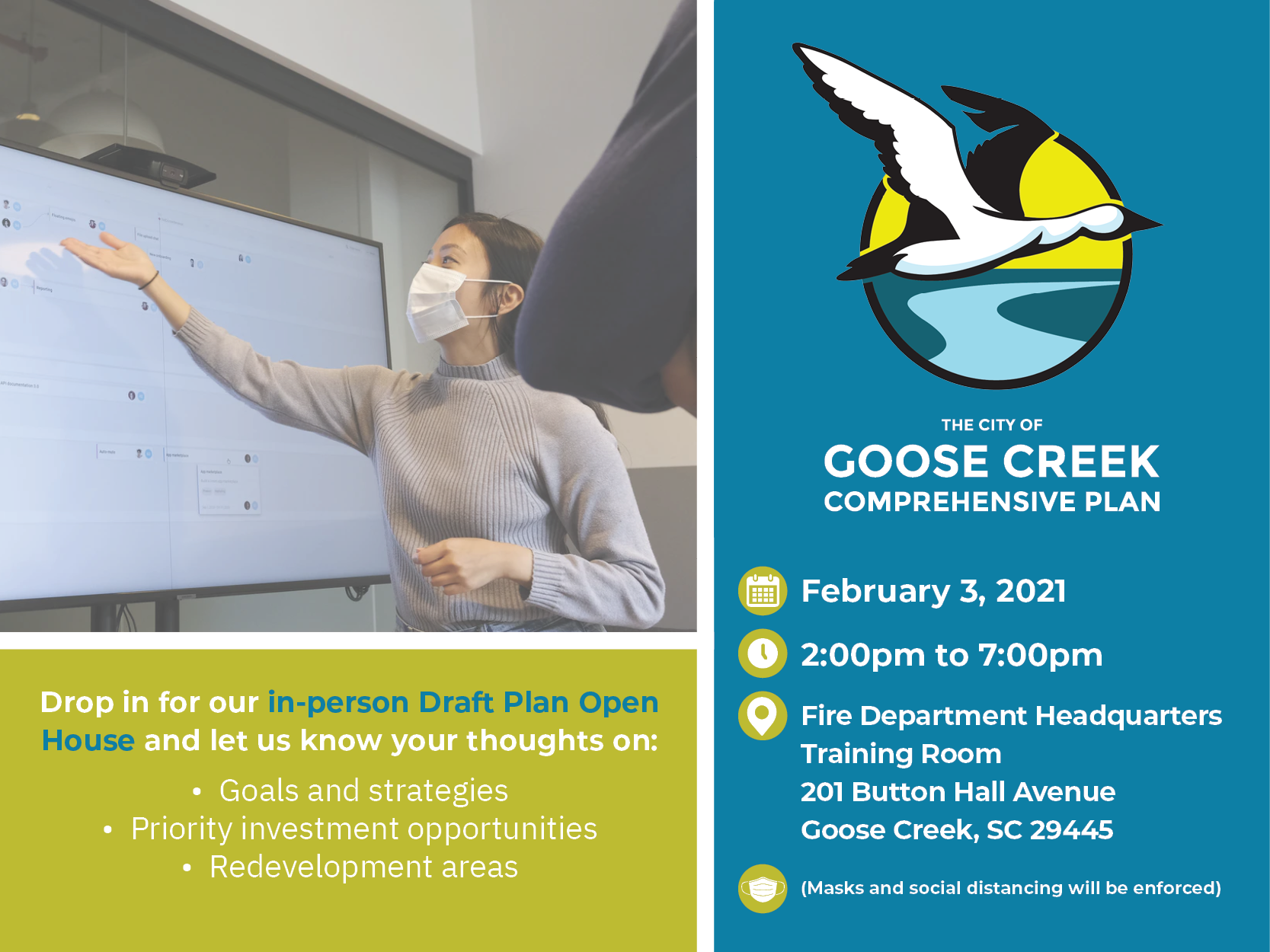 ***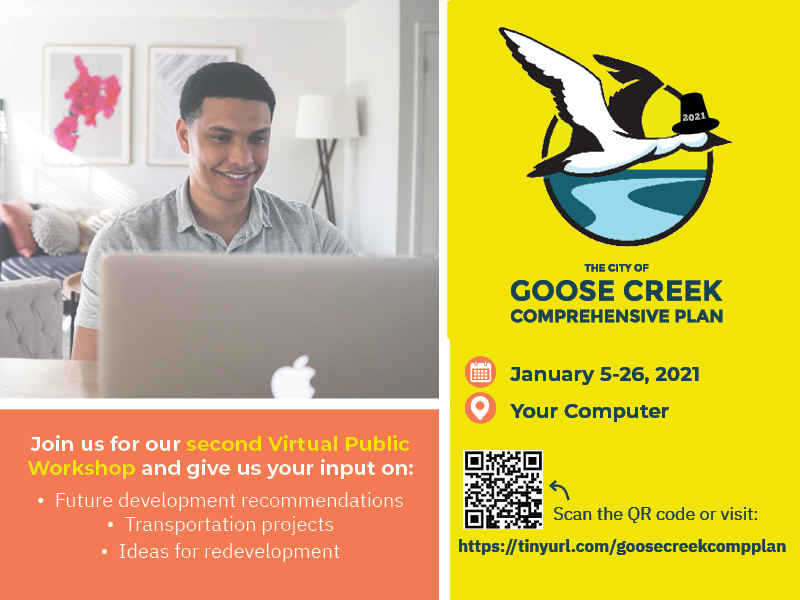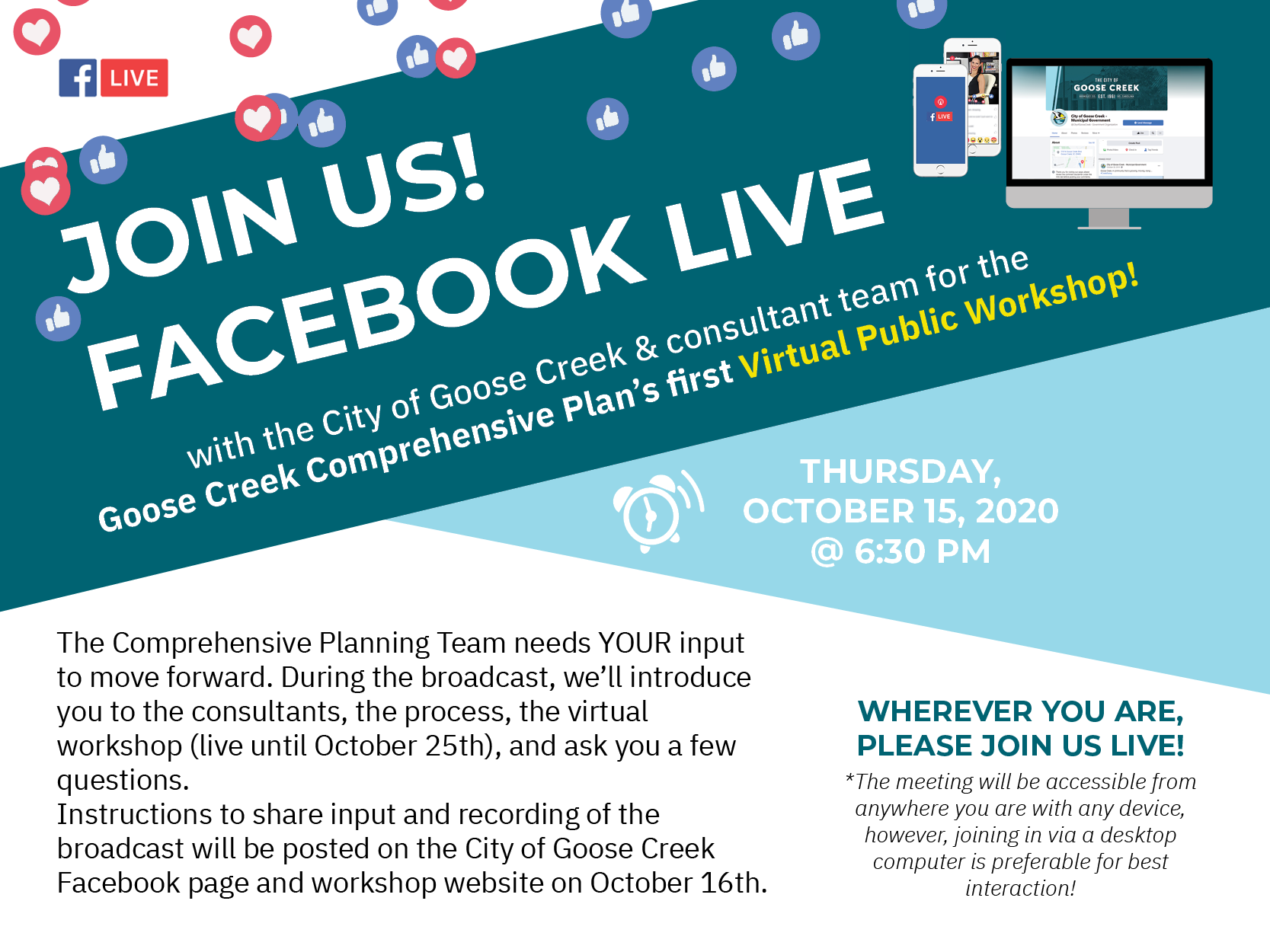 Goose Creek needs your input!
Even in unprecedented times, it's important to look forward, because better days are ahead. With that in mind, we are updating our comprehensive plan.
In many ways, Goose Creek is at a crossroads, and the plan is a 10-year map for the City's goals and future. You may not realize it, but the comprehensive plan impacts your life on a daily basis, from traffic to zoning to recreation and more. That is why it's important that we hear from you!
The City's Planning Commission met for a virtual meeting on the 2020 Comprehensive Plan on Wednesday, April 29. The meeting included an overview presentation by the Berkeley-Charleston-Dorchester Council of Governments, which is working with city staff during Phase 1 of the planning process.
Here are video links to watch the April 29 meeting in its entirety, in two parts: 
More public participation opportunities