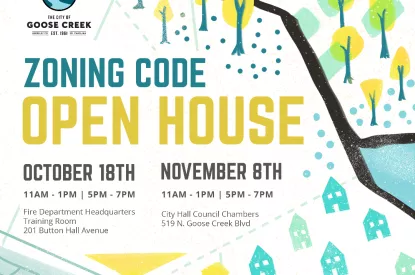 Zoning Code Open House

Nov 8 2023 11:00am - 7:00pm

City Hall Council Chambers

Brian Cook

843-797-6220
Join Creek Compass at these Open House drop-ins to learn more about zoning code updates within the City. The Open Houses will take place on Oct. 18 and Nov. 8 between 11am-1pm and 5pm-7pm. 
View the draft of the new City of Goose Creek Zoning Ordinance and Land Development Regulations.
Learn about the new zoning code, districts, and improvements to site development.
Share your input on how to shape the future of the City for the next generation of residents and businesses.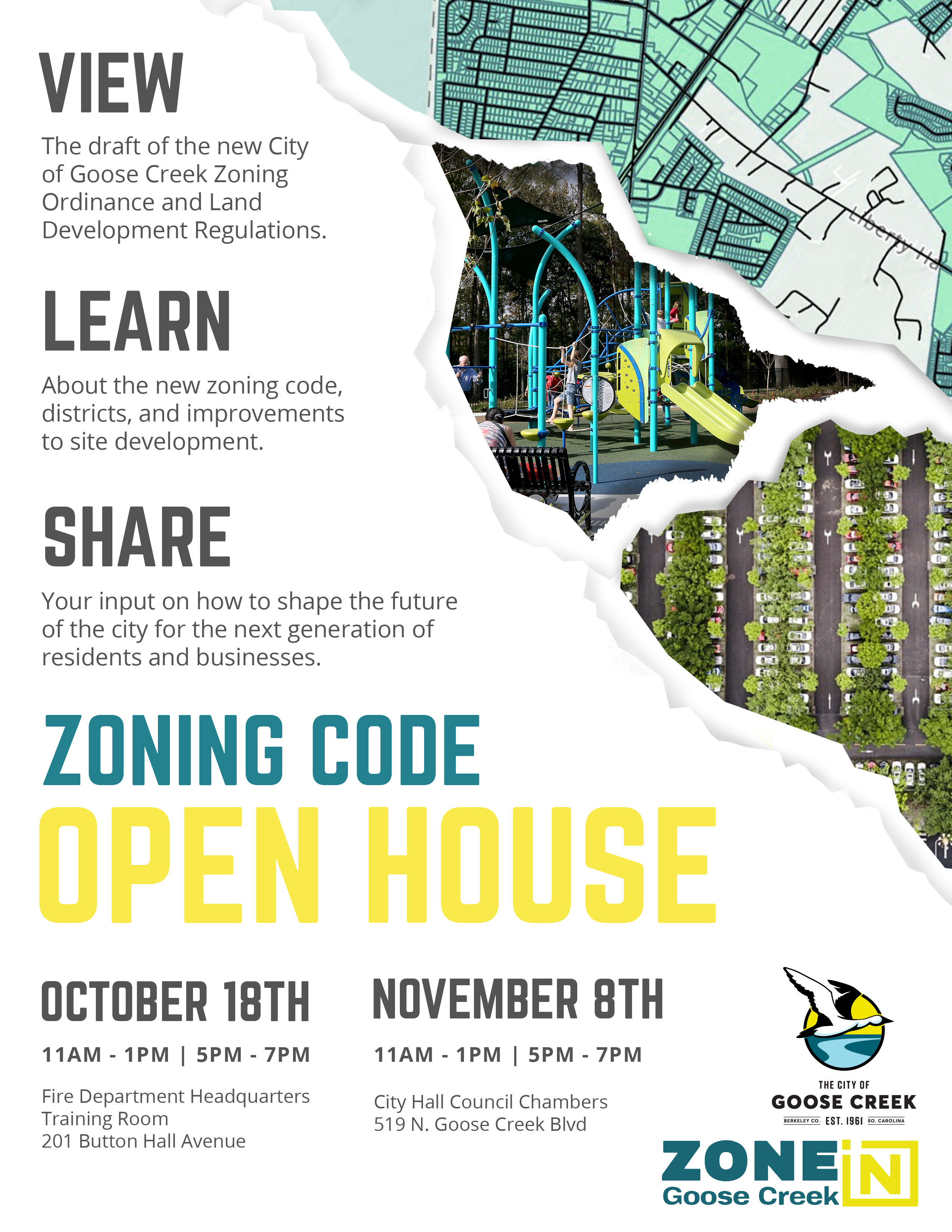 « Back to Events